British star, Adele misses smoking because her voice was way better when she was a smoker.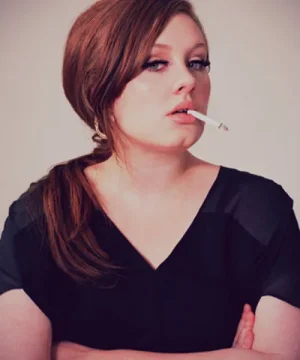 Adele who quit smoking for health reasons five years ago, told Canada's etalk, 'The people with the best voices, they always smoke. I've given up smoking and I'm convinced that's made my voice weaker.'
On the positive effect of smoking Adele said, 'But my fingers ain't orange any more'.