Yesterday, the Super Eagles failed to qualify for the 2017 Africa Cup of Nations after falling to a 1-0 defeat in Egypt in their Group G match on Tuesday.
Earlier, the Chadians withdrew from the qualifiers due to lack of funds to prosecute their remaining games in the qualifications. This decision by the Chadians puts Nigeria in the outright position of 'disqualification' having lost to Egypt yesterday.
Here is what Nigerian official, NFF and government can do to redeem qualification for the next Nation's cup in Gabon 2017.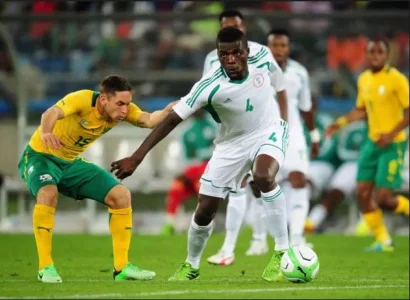 If we can get the Chadians to rescind their decision by taking up the responsibility of funding their remaining matches and paying their players allowances...


this could still give Nigeria second place position in the group the needed value of qualifying.
Although, we all know that our officials find it hard to pay our own players and coaches but if this can be done, then Gabon 2017 will welcome the Nigeria Super Eagles team.
But again, what is the assurance, if give the opportunity that we would even finished as second best?
WhAt Do YoU ThInK?