Oluwo Antonio Oladeinde Fernandez is dead. Announcing his demise in a tweet at about 9.pm on Tuesday, Ovation Publisher, Dele Momodu, said: "Nigeria, and indeed Africa, has just lost one of its greatest sons; Ambassador Chief Antonio Dehinde Fernandez is gone!"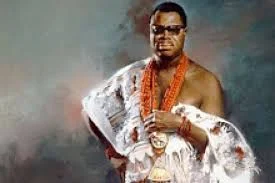 Deinde Fernandez according to Mirror Magazine UK is one of the world's richest men. An African diamond and gold tycoon reckoned to be worth a mind-blowing £6 Billion.
His Excellency Oluwo Antonio Oladeinde Fernandez is a part of Nigeria's families, a roving Ambassador for the United Nations. He is also the Baron of Dudley, a title he bought for £59,000.
He is a close friend to several eminent personalities including Nelson Mandela, former US president George Bush Snr and ex-Un Boss Koffi Annan. His many homes include Napoleon's old chateau in France and he has a fleet of Rolls-Royce and three private jets.
He died at the age of 79.