The leadership of the African Studies Students' Association, ASSA at the University of Ibadan, Nigeria has joined millions of people across the world to mourn the death of revolutionary leader, Fidel Castro whose death was announced on Cuban's state television on Friday night by his younger brother, president Raul Castro who took over power from him in 2006.
The newly-elected ASSA president, Comrade Sam Adegbola said that "the world has lost a real revolutionary leader and the vacuum created by his demise would remain forever".
Adegbola while speaking with Newsmen on Saturday at the Co-operative hall of the University of Ibadan noted that at great cost to his own country, Castro took a principled stand against colonial occupation on the African continent, deploying Cuban troops in Algeria, Guinea Bissau, Congo and later Angola.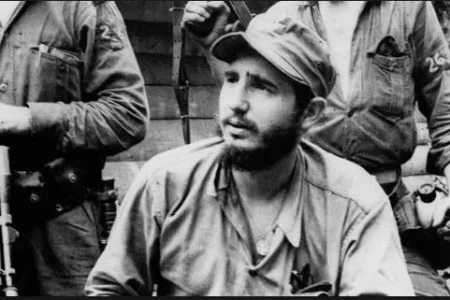 "As African students, we members of ASSA wish to express our sadness at the passing away of Fidel Castro whose audacious military campaign against the Apartheid regime helped bring freedom to South Africa and several other countries in Africa.
"We express our condolences to the government and people of Cuba over the death of Fidel Castro", Adegbola said.
While paying tribute to the former Cuban leader, the newly-elected Director of Welfare and Socials of ASSA, Ms Rukayat Salami, also noted that Castro's revolutionary zeal played a critical role in assisting African liberation movements to destroy the myth of white invincibility.
"From Angola to Namibia, Algeria to Guinea Bissau, it was Cuba that played a decisive role in contributing to the liberation of these African countries from colonial occupation", Ms Salami said.
Last edited by a moderator: