The African Union has said it will no longer recognise The Gambia's President Yahya Jammeh as the country's leader from Thursday, when his term expires.
This is the resolution of the The Peace and Security Council of the African Union (AU), at its 647th meeting held Friday, 13 January 2017, following decision on the post-election situation in The Islamic Republic of The Gambia:
Mr Jammeh has refused to give up power after his defeat in December's vote.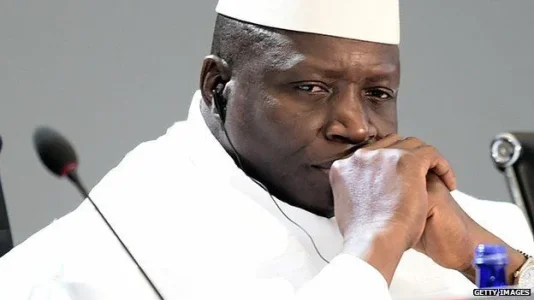 Earlier, the poll winner, Adama Barrow, has told the BBC that he is confident he will be sworn in next week. He also says there is no need for Mr Jammeh to seek asylum.
President Muhammadu Buhari and other ECOWAS leaders are currently in Banjul to try to broker an end to the deadlock.
The Union commended ECOWAS for its principled stand with regard to the situation in The Gambia, and reaffirms its full support to the decisions adopted by the 50th Ordinary Summit of the ECOWAS Authority held in Abuja, on 17 December 2016, including the consideration to use all necessary means to ensure the respect of the will of the people of The Gambia.