Governor of Ekiti state, Ayodele Fayose, says after retiring from politics, he would become the pastor of a "very big ministry".
He said his next target after leaving office is to become the president of the country after which he would go into full-time ministry.
Fayose said his "popularity" and "influence" would serve him in achieving his ambitions.
He said this during an interactive session with some reporters in Lagos.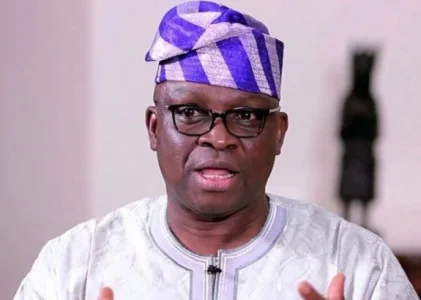 "After being president of Nigeria, I will be a pastor who will be a major force all over the world."
Speaking on his " spiritual gift" the governor said he had been getting requests to prophesy about Nigeria's future.
"Nigerians know that if I give you figures, they find it like that even my prophecies. Some of the things I said about last year came to pass. Some people have been calling me to ask for the prophecies for 2018," he said