The Obamas have returned to US capital, Washington DC after a two-week vacation to Palm Springs and the British Virgin Islands. It is where they will settle for the life after Presidency.
The Obamas decide to stay in DC as daughter Sasha, 15, finishes up at Sidwell Friends School.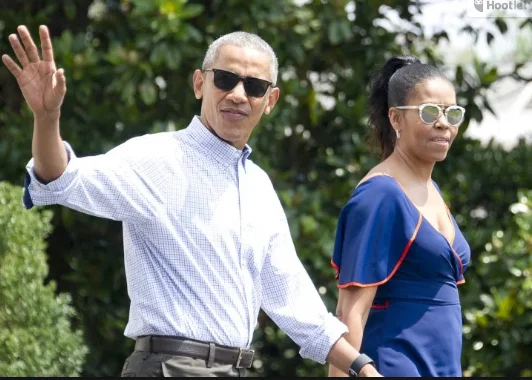 They're renting an 8,200-square-foot brick Tudor home in DC's posh Kalorama neighborhood, where neighbors include a former congressman, the French ambassador and Ivanka Trump and Jared Kushner.
The home was built in 1928, with nine bedrooms, a generous living room and dining room, a finished downstairs family room/media room, and an au-pair suite. Movers were spotted unloading boxes of the first family's belongings into the new home just before Inauguration Day.