Nigeria is a home of entrepreneurs and hardworking people. Aminat Salau, a market woman who sells Moin moing has been featured on BBC. Aminat, visibly aged was interviewed by BBC alonsgide Megbobe, a restaurant owner and caterer also a Nigerian.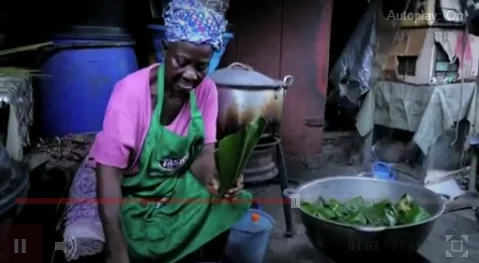 For Aminat, sales are good, on some days, she sell 60 or 80 wraps of moin-moin, and there are lots of people passing by, she sells till evening.
40% of Nigerian women are entrepreneurs – statistics higher than anywhere in the world.