The Attorney General of the Federation and Minister of Justice, Mr. Abubakar Malami (SAN), has issued query to the Central Bank of Nigeria governo, Mr. Godwin Emefiele over corruption allegations in the foreign exchange allocation and transactions.
Malami in a letter, titled 'allegations of racketeering in the Central Bank of Nigeria; disparity in allocation of foreign exchange', dated February 6, 2017, and with reference number, HAGF/CBN/2017/VOL.1/1, was sighted with an official, close to the legal unit of the apex bank, PUNCH reports.
The Attorney General added, on Wednesday, the fraud allegations were "supported by several documents."
PUNCH Newspaper sighted a subtle query issued by Malami to the Governor of CBN demanding "prompt response" to the allegations.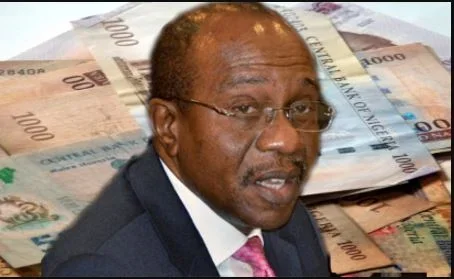 The letter, in polite terms and without giving any ultimatum, asked Emefiele to respond to the allegations "to enable us to advise the Presidency and take appropriate measures."
The minister, in the letter, said he became aware of the corruption allegations through several petitions.
Four major allegations contained in Malami's letter to Emefiele include alleged corruption in the apex bank's "foreign exchange allocation transactions", "questionable policy" in the apex bank's allocation and sale of foreign currency to Nigerians. The third is the issue of "arbitrary allotment of different exchange rates for same purposes" and conflicting foreign exchange rates by the CBN.
Howevery, all the allegations the CBN had debunked in a publication posted on its website on January 30, 2017.