Nigeria's Attorney-General of the Federation and Minister of Justice, Abubakar Malami wrote to the Senate, urging it to suspend its invitation to the Customs chief Hameed Ali.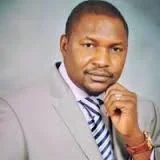 Ali told reporters about the AGF's letter after attending a meeting at the Aso Rock Presidential Villa; THE NATION reports.
"Somebody has sued us. It is subjudice. I have got my writ of summons and they said status quo ante should remain, which means nothing should move until the court makes a pronouncement," he said.
"Based on the advice from lawyers and briefing from the Office of the Attorney General and Minister of Justice who is also a party in the suit, I won't be appearing before the Senate tomorrow until the court decides otherwise".
Chairman, Senate Committee on Media and Public Affairs, Senator Aliyu Sabi Abdullahi, confirmed the receipt of the AGF letter.