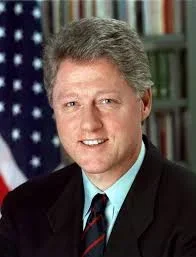 Former United States president Bill Clinton has backed calls to aim for an AIDS-free generation within two decades, #ABC News reports.
In his speech on Wednesday at the 20th International #AIDS Conference in Melbourne, Clinton thanked #HIV researchers and those working around the world to find a vaccine and, one day, a cure.
"It is important in this group that devotes its life to giving other people life, that we honour the service and the lives of those who were lost and the promise of the children that was cut short by standing as the Dutch foreign minister stood yesterday in the United Nations, as the Australian foreign minister did, as our ambassador did."
"It is just the beginning of a long, complicated, highly various struggle to define the terms of our interdependence.
"We are here on this 20th anniversary of the conference to celebrate so much of progress that has been made because the world made the right decision: to fight AIDS and now to create a generation free of it. We dare not walk away.
"The AIDS-free world that so many of you have worked for so long to build is just over the horizon and we just have to step up the pace."