Nigerian Air Force Alpha jets last weekend successfully attacked suspected Boko Haram logistics base at Allagarno, killing one of the sect's kingpins.
Director of Air Force Public Relations, Group Captain Ayodele Famuyiwa, who disclosed news of the rout of the insurgents, yesterday, in a statement said: "The target was selected after careful Intelligence, Surveillance and Reconnaissance (ISR) by NAF Unmanned Combat Aerial Vehicle, UCAV.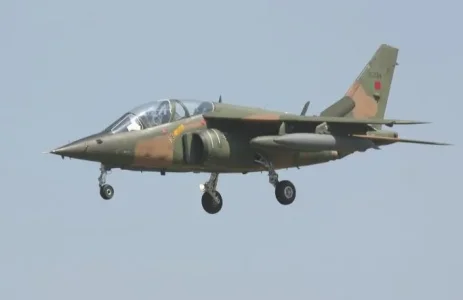 "The mission, that was carried out in support of surface forces to further degrade the fighting capacity of the remnants of the insurgents, was successful:, he said.
"The target was probably an ammunition depot, a fuel dump or a facility housing other combustible materials".