Air France has confirmed a flight from Mauritius to Paris was diverted to Mombasa in Kenya following the discovery of a suspicious item onboard.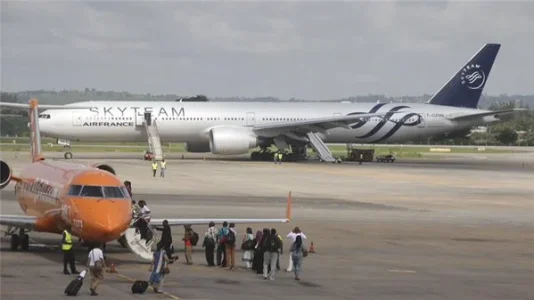 The airline said Flight AF 463 carrying 459 passengers, three pilots and 11 cabin crew was evacuated after it landed normally at 00.45pm local time in Mombasa.
Kenyan Police said the device was found in the toilets.