The State Security Service (SSS) has released the Aide De Camp (ADC) to the wife of President Muhammadu Buhari, Aisha.
TIMES exclusively reported the arrest of the ADC, Sani Baba-Inna, on Friday last week after Mrs Buhari accused him of fraud.
Mrs Buhari said Mr Baba-Inna collected cash gifts totalling N2.5 billion from politicians and businesses over three years but kept it to himself. She asked the police to retrieve the money, and publicly asked persons who may have given money to Mr Baba-Inna to demand same from him.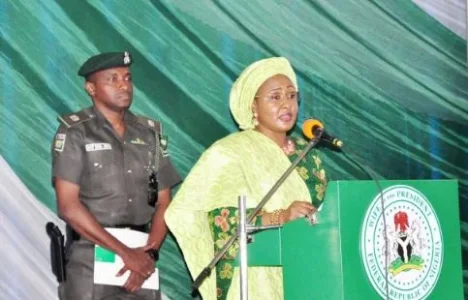 READ MORE HERE