Oyo State Governor Abiola Ajimobi yesterday criticised the proposed creation of grazing zones across the country as ill-advised.
Ajomobi stated this at the launch of the 'Agric Oyo,' the Oyo State agriculture initiative, at Paago, Oke Ogun, Oyo state.
The governor said: "This is the time to call a spade a spade. Those clamouring for creation of grazing zones across the country should have a rethink. It is against the Land Use Act; it is against the law of natural justice to seize people's land to cater for someone's cattles.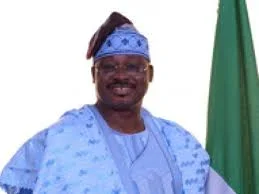 "Grazing zones could be created for those who are traditional cattle rearers in their areas. I'm not against that. But, you cannot come here and tell me you want to occupy our land for grazing zones. The land exists in our respective states and as such the right owners should decide what to do with them.
"Anybody outside this zone willing to rear cattle here will need to approach the state to buy the land and we offer what is available with rules.There is no free land for grazing zones. We need to take this firm position. It won't happen."
He warned that the proposal is against the spirit of the land use act and the overriding public interest.
- TheNation