Last week, fiery former NAFDAC boss Dora Akunyili joined the list of notable Nigerians whose deaths were announced before they actually happened.
Former dictator Sani Abacha was declared dead long before his actual demise in June 1998. The mood of the nation had mostly been one of unfortunate relief for obvious reasons. A most convoluted political knot had been untied, or might have been had the passing of the late MKO Abiola not come so closely at its heels.
When Abiola, the man who was to have reclaimed the mandate given to him to preside overf their affairs by the president on June 12 1993 was reported dead barely a month afterwards, the nation itself faced another impending crisis. The hands behind the scene were to throw the spanner in the works and come up with a formula that would have another Yoruba man take Abiola's place.
Click here to read more
Source: #Vanguard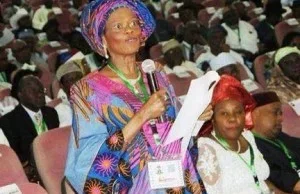 Last edited by a moderator: