The All Progressives Congress governorship candidate in Akwa Ibom state, Umana Umana, has reacted to the Supreme Court judgment which held that Udom Emmanuel was validly elected as the state governor in the last Gubernatorial election.
Mr. Umana said he was aware that Akwa Ibom people were surprised by the Supreme Court ruling and "calls for very serious soul-searching by our nation".
Mr. Umana said in a press statement on Thursday that an indicting statement reportedly made by the Court of Appeal on the same Akwa Ibom governorship election petition shouldn't be taken lightly.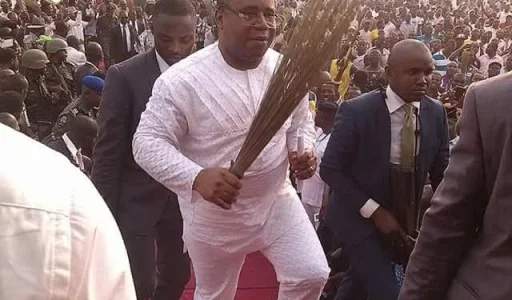 Mr. Umana quoted the Court of Appeal as having said of the election of Udom Emmanuel: "May this country never again experience the violence and thuggery found to have taken place in Akwa Ibom State during the Governorship elections held on 11th April 2015."
He said, "As law-abiding citizens we went to court to seek justice after the disputed elections, as advised by many people and election monitors, including the United States Embassy and the European Union, which had reached independent conclusions that the elections were marred by widespread irregularities.
"Our hope was that the judiciary would heal the wounds and provide succour for our people who were traumatised and brutalised during the elections, especially the families who lost their loved ones.
"But that was not to be."
Source: Premium Times