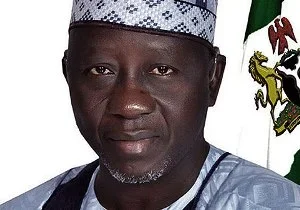 There are indications that the old impeachment plot against gov Tanko Al-Makura may have been resurrected as lawmakers in the Nasarawa State House of Assembly have rounded off a month-long investigation into the expenditure profile of the state government since 2011 when the governor assumed office.
On November 3, 2013, members had resolved to set up an ad-hoc committee to look into reports presented by four standing committees which carried out oversight functions on the government of Al-Makura between May 29, 2011 when the governor assumed office, and November of that year.
The Francis Orogu (Keana)-led ad-hoc committee was mandated at a plenary session to look into reports of the House committees on Public Accounts; Health; Local Government and Chieftaincy Affairs; Commerce and Industry and Capital Market; all of which alleged extra budgetary expenditure amounting to about N3 billion.
Before the House went on the ongoing recess, members again mandated two separate committees: a joint committee of Public Accounts and that of Local Governments and Chieftaincy Affairs; and Public Complaints and Petitions committee to carry out separate probes of the government. The joint committee probed SURE-P funds going to the local governments. The Public Petitions committee entertained a petition by some contractors, and probed into the expenditures and transactions of the state Universal Basic Education (UBE).
Hearing into the probes was concluded last week. Two committees are expected to complete and submit their reports soon.
According to Sunday Trust the state lawmakers met twice in Lafia with the PDP members in the National Assembly and the state PDP to perfect the plot which will prompt legislators to rush back from recess to commence deliberations that will lead to the impeachment notice.
An impeachment notice, it was also learnt, had already been written ahead of the planned members' return from the recess, with inputs from the Presidency, the PDP national leadership, as well as the PDP members in the National Assembly. The second Lafia meeting mandated three elders of the PDP in the state to work on the Judiciary to "soften the ground" preparatory for the alleged impeachment plot.
#Daily Trust