The Christian Association of Nigeria, CAN has vented its anger on the Federal Government over attacks on farmers by Fulani herdsmen in southern part of the state.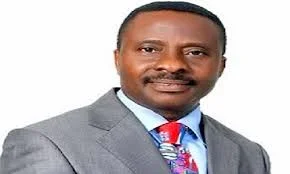 The President of CAN, Rev Samson Ayokunle, who stated this while receiving representatives of villages displaced by the current crisis rocking southern Kaduna, in Abuja, said there was religious cleansing going on in Kaduna State.
Ayokunle said, "We are appealing to the Governor of Kaduna State: please do your work and let us see crystal clear, it is not okay to just say all is well, while all is not well. We are not infants, we are adults, and the killing continues up till now. You remember that southern Kaduna is predominantly Christians, why is it that this is the area targeted, is this not Boko Haram in another form?
"I was reading a newspaper recently and somebody in government said the rampaging herdsmen are from Niger and Mali. Is it not ridiculous to say that? When you are with all that is needed to protect the country, am I the one with the power to police the country?
"When those in the government are aware that dangerous people are entering the country and they are allowing them, what efforts have the immigration, security agents taken to prevent unwanted foreigners from entering this country illegally? That kind of explanation should not come up again, it is totally upsetting.
"This is a moment of truth, it is not about the politics or ethnicity, not even about religion, it is about the value attached to the life of every Nigerian. Are you saying that everybody should take up arms, for self defence? If these Fulani people can be going about in the day killing and they will always be unknown, when are they going to be known?
"To keep Nigeria one, first of all, it must start from the government, before every one of us. The government must give us the leadership, otherwise, this kind of systematic killing and ethnic cleansing should stop henceforth, and we are praying for this nation."