Governor Akinwunmi Ambode has commended Oluremi Tinubu, the senator representing Lagos Central, for her decision to push a bill seeking special status and federal grant for Lagos.
Mr. Ambode said the senator's position would remain an important contribution as well as a reference point in the national economic discourse.
"At a time that our country needs courageous voices that seek solutions that can benefit millions of Nigerians irrespective of where they are from, what the distinguished Senator Oluremi Tinubu has done is to draw attention to how Lagos State can provide more succour to Nigerians being the home to the largest assemblage of Nigerians," Mr. Ambode said in the statement issued by Steve Ayorinde, Commissioner for Information and Strategy.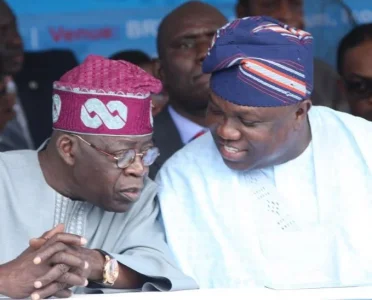 "She has drawn attention to how Lagos deserves to be assisted so that the state can further provide assistance to millions of Nigerians. It is a pity that this import was not seen from that perspective by the majority of her colleagues."
Mrs. Tinubu, an All Progressives Congress senator, sponsored a bill seeking one percent of federally generated revenue as special grant for Lagos State as well as a recognition of the state by the federal government as Nigeria's commercial capital.
But the bill, which elicited an uproar on the floor of the senate, was blocked by other senators.
Mr. Ambode said despite the bill suffering a setback, the fact was that Lagos State had always played a special role to Nigerians as individuals and to the country as a whole.