The Lagos State Governor, Akinwunmi Ambode, has signed into law a bill stipulating death penalty and life imprisonment for kidnappers.
The prohibition of the Act of kidnapping law imposes a penalty of life imprisonment on kidnapping for ransom.
It also stipulates that where a victim dies in the course of kidnap, the suspect is liable on conviction to death.
Speaking while signing the bill, Ambode said the spate of abduction in the state had reached a level that require decisive action from government.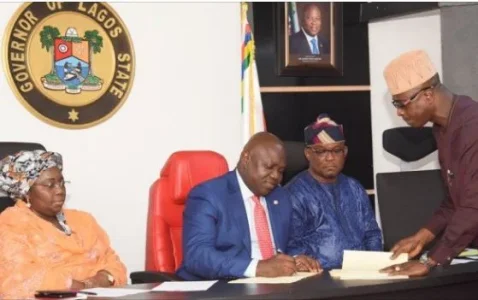 He said aside the enactment of the law, the government was also putting in place appropriate measures, particularly in schools and other places where people are vulnerable, to prevent kidnapping and other security breaches.
"Security is of utmost importance to our administration and we are confident that this law will serve as a deterrent to anybody who may desire to engage in this wicked act within the boundaries of Lagos," he said.