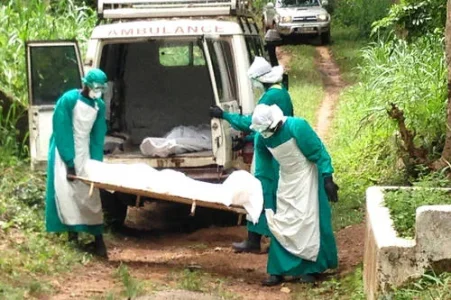 Latest reports confirm that the American man who was quarantined at the Nyaho Clinic in Accra on suspicion of carrying the Ebola virus has died.
International Business Times UKSources at Ghana's Health Ministry say the man died on Monday.
Meanwhile, The Health Ministry could not confirm, or deny, whether he died of the Ebola virus as earlier reports revealed that the tests run on him for the virus by the Nugochi Memorial Research Institute proved negative.
Click here to read more
Source: #SaharaReporters