The Supreme Court has dismissed the appeal filed by Mrs. Uche Ekwunife challenging the refusal of the Court of Appeal to set aside its earlier judgement of December 7, 2015.
The court had sacked her as the Senator representing Anambra Central Senatorial District on the grounds that it lacked jurisdiction over the matter.
The Apex Court also ordered a re-run poll but disqualified the appellant and the PDP from participating.
In the lead judgement read by Justice Amina Augie, the Supreme Court ruled that it lacked powers to deliberate on matters that concerns National Assembly elections, citing Section 246, Subsection 3 of the Nigeria's Constitution, which maintains that all issues arising from National Assembly election petition tribunal ends in the Court of Appeal.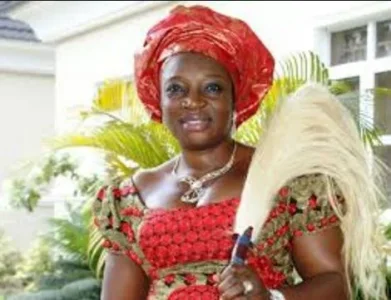 All other Justices on the panel agreed with the judgement.
Ekwunife had approached the Apex Court asking it to upturn the decision of the Appellate Court that sent her packing from the Senate.
This was given consequent upon an appeal by the candidate of All Progressives Grand Alliance (APGA), Chief Victor Umeh, against the tribunal verdict that upheld her victory from the March 28, 2015 Senate election.