Anambra State Government says it has discovered 850 ghost workers in the state civil service during routine efforts to identify areas of waste in the state.
The State Governor, Chief Willie Obiano said during an interaction with media practitioners in the state said it was part of the internal mechanism adopted by his administration to cope with the harsh economic condition in the country occasioned by crash in oil prices.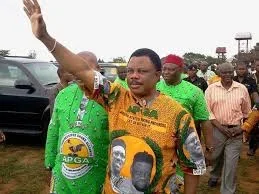 According to the Governor, 350 of the ghost workers were discovered recently, while 500 were discovered earlier, adding that the exercise would continue.
The Governor said however that despite the downturn in the economy, Anambra remains one of the four states in the country still paying regular salaries to workers and carrying out meaningful projects, attributing it to prudent management of resources.