Anglican communion leaders have barred a liberal US branch from taking decision that would allow same-sex marriage, BBC reports.
After 13 years of rancor over conflicting views on homosexuality, the archbishops of the Anglican Communion have voted to impose sanctions for three years on the Episcopal Church, the American branch of the Communion, for its decision last summer to allow clergy to perform same-sex marriages, church officials said Thursday.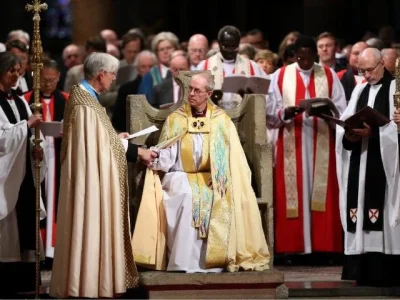 But Episcopal leaders said the three-year sanction, which aims to prevent a formal schism, "will bring real pain".
The sanctions may be more than a temporary measure. The Rev. Canon Andrew K. Gross, a spokesman for the conservative Anglican Church in North America, said the sanctions were imposed for three years because that is when the Episcopal Church holds its next general convention and could reconsider its actions on gay marriage.