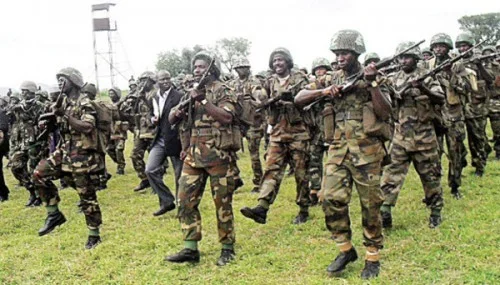 About 250 Nigerian soldiers stationed in Banki, a Cameroonian border town with Nigeria, have fled into the neighboring country, according to reports from Cameroonian soldiers in the area.
The account says that the Nigerian soldiers left their duty post and fled with their arms, first into a neighboring village called Amtide, before surrendering to their Cameroonian counterparts.
The soldiers were being repatriated to Mubi, in Adamawa State, following debriefing by Cameroon.
It is the second time in two weeks that Nigerian troops have defected into Cameroon.
Click here to read more
Source: #SaharaReporters