Another civil servant, a 47-year-old Abdullahi Uye Zhiya from Oguma in Bassa Local Government Area of the state has also taken his own life, barely one month after a top civil servant committed suicide in Kogi State allegedly over non-payment of salaries.
DailySun reported that Zhiya was said to have terminated his own life due to frustrations he encountered as a result of non-payment of 12 months' salaries owed him.
He was reportedly said to have killed himself by drinking a liquid substance suspected to be poisonous chemical.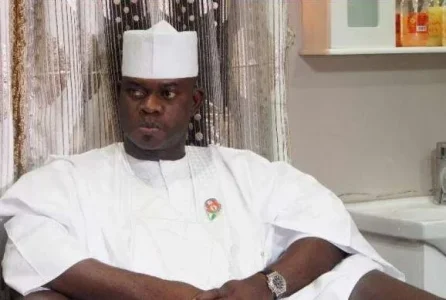 Zhiya, the chief store officer at the state Universal Basic Education, Oguma, who was said to have killed himself early this week did not leave a suicide note, but he was said to have complained bitterly to a friend over his inability to feed his family members.
A cl
ose family source told DailySun
that due to his economic distress caused by the non payment of his salaries, four of his children could no longer go to school while the deceased could no longer afford to buy drugs for his health challenge that has turned for the worst.
Meanwhile, the deceased has since been buried according to Islamic rites.