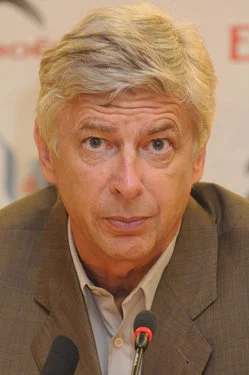 Newly promoted Leicester City put up a good performance to force Arsenal to a 1-1 draw in their Premier League game played on Sunday.
Coach Arsene Wenger has not lost to Leicester City,but he came very close to that today with the opposition pushing his team all game-long.
Liecester City followed up their impressive showing last weekend against Chelsea,with another spectacular shift in their game against Arsenal.
They were intense and didn't play like a team just promoted from the Championship,considering that they had enjoyable spells against the Gunners.
No doubt which team was the favourites coming into this fixture,but Liecester on their part were fearless which showed in the way they played.
It was Arsenal who had their noses in front,after Alexis Sanchez continued in his new found form,bundling in a loose ball after Yaya Sanogo drew out Kasper Schmeichel.
Second goal for Sanchez who now made it two in two matches in the space of a week.
But Leicester bounced back and clawed their way into the game. Their record signing Ulloa headed in a sublime cross from Schlupp to draw them level at 1-1.
Arsenal had the better possession and more attempts,but it didn't translate to much clear cut chances .
In fact Arsenal had over twenty attempts on goal,but as Wenger acknowledged after the game,it didn't tell the whole story.
Ulloa had a great opportunity to double his side's lead,taking away Calum Chambers in a brilliant dummy but his shot ended up in the side netting.
Arsenal then had their own leeway,but it fell to Sanogo who shot directly at the goalkeeper.
With Olivier Giroud out with an injury,Sanogo had a great chance to lay a stake in Arsenal's attack,but he fluffed the opportunity.
Arsenal have now played two successive draws and won only their first game against Crystal Palace.
With September approaching and Champions League fixtures on the horizon,the games are now getting tougher and harder.