The Attorney General of the Federation and Minister of Justice, Mr. Abubakar Malami, SAN, on Wednesday expressed disappointment at comments made by chairman of the Presidential Advisory Committee Against Corruption, PACAC, Prof. Itse Sagay, SAN, to the effect that he was not committed to the anti-corruption efforts of the government.
Sagay spoke at a programme organised by the National Association of Seadogs (the Pyrates Confraternity), entitled "Feast of Barracuda" with the theme "Critical Review of the Anti-Corruption War in Nigeria: Strategies, Challenges and Prospects."
He said: "The Federal Government, particularly the President and Vice-President, who were elected into office principally to eliminate corruption, must go back to their drawing board, search and scan the constitution and other laws to draw the requisite irresistible power to deal firmly with this terrible scourge of our times, otherwise we are all dead."
A member of PACAC, Professor Femi Odekunle also spoke in like manner at the event.
But Malami in a statement issued by his spokesman, Isah Salihu, regretted that Sagay and other members of PACAC, who ought to know better, were now the same people making unguarded statements against him.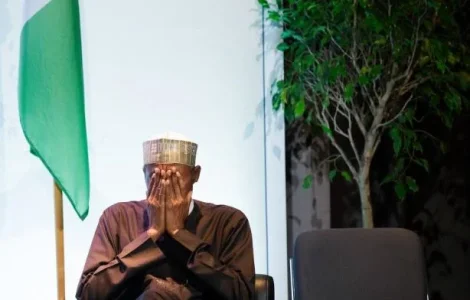 In his statement, he said: "The Attorney General asked Nigerians not to condemn the anti-corruption drive of the present administration based on temporary setbacks recorded lately.
"To those in a hurry to condemn due to the temporary setbacks recorded lately, they should tarry awhile because a legal process is deemed not concluded until it terminates at the Supreme Court which is the highest court of arbitration in Nigeria.
''The Attorney-General is disappointed that the Professor Itse Sagay, SAN, led Presidential Advisory Committee against Corruption, PACAC, had at a public function recently, questioned his commitment towards the war against corruption in the country.
"He is highly disappointed that such accusation and statement could be made by those who ought to know better.
"The Attorney General of the Federation is saddened and flummoxed at the attempt to cast aspersions on his integrity, dedication and commitment to the war against corruption which undoubtedly is one of the major cornerstones of the present administration.''