Former Abia State Governor, Dr Orji Uzor Kalu has called on prominent Igbos to join the ruling All Progressives Congress, APC.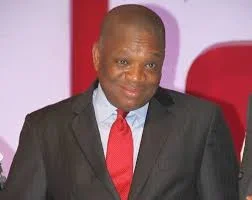 Kalu made the call during a town hall meeting at his home town in Igbere. "Let me tell you this clearly, APC is not Hausa party as they have been deceiving the people. APC is not owned by President Muhammadu Buhari; the possibility of an Igbo man becoming the President of this country is brighter in the APC than in any other party including the PDP.
"When we formed the PDP, some people were saying it was Hausa party as they are saying of APC now, but it was the same PDP that produced former Presidents Olusegun Obasanjo and Goodluck Jonathan who are Southerners," the ex-Abia governor," added.