The Nasarawa State Police Command has arraigned the National Vice Chairman of the All Progressives Congress, North Central Zone, Mr. Zakari Idde, before the state High Court in Lafia for alleged involvement in the killing of a Chinese national, his police orderly and two others.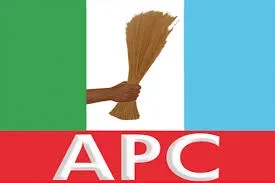 Idde was arraigned along nine others on Wednesday but their plea could not be taken because the matter was not listed for mention.
The police had earlier paraded before journalists other suspects in the murder but Idde was not among them because he was on bail.
The suspects were said to have ambushed and killed the Chinese miner and three others at Wugibi Hills in the Alogani area of Nasarawa Eggon Local Government of the state late last year.
The vacation judge, Justice Ayiwulu, adjourned the case till Friday (today) for the hearing of the bail application filed by the accused lawyers, Zaidu Abdullahi and A. Idris.
The state commissioner of police, Mr. Abubakar Sadiq-Bello, told Northern City News that Idde was among the prime suspects in the murder hence his arraignment in court for murder.
He said, "As far as the police are concerned, Mr. Idde is also a suspect. His statement was obtained under caution after which he was released on bail."
The APC chieftain had earlier denied involvement in the incident.