The Kogi State Chapter of the All Progressives Congress (APC) has given the Governor of the state, Alhaji Yahaya Bello four weeks ultimatum to reconcile the on-going staff audit in the state.
Senator Dino Melaye (APC-Kogi West), who spoke on behalf of the party gave the ultimatum at a news conference on Friday in Abuja.
He said that staff audit the world over was a periodic exercise to monitor and evaluate public servants for promotions, retirements, new employment opportunities and elimination of ghost workers.
According to the chapter, the strategy adopted by the state government has in the exercise has caused so much pain among the genuine civil servants, rendering them jobless and without salaries for almost a year.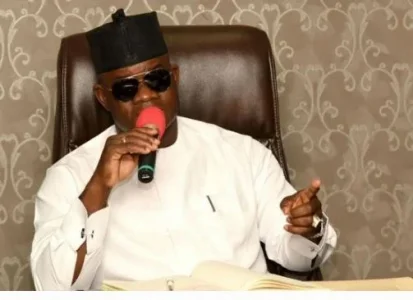 Melaye called on the governor to pay civil servants, pensioners and other concerned workers all their entitlements for the past one year.
He said that with the N30 billion bailout given to the state government, its workers ought not to be subjected to any form of hardship.
He said: "The bailout fund is primarily meant for those purposes, while part of the N 11.2 billion Paris Club refund was also aimed at ameliorating the suffering of our people.
"Any attempt for Yahaya Bello to think otherwise in this regard, after four weeks from today, will be met with peaceful revolution across the 21 local government councils.
"About 80 per cent of workers' salaries and entitlements have not been paid since January 2016.
"We urge our civil servants to be patient and be very law abiding till the next four weeks.
"We also call on the state government to re-order the priorities of state in line with the needs and aspirations of our people.
''The solar street light, the Revenue House and SDG Office, being celebrated for 1 year in office for example, have no tangible value and cannot put food on the table of our people.
"All the public hospitals were filled to maximum capacity in the last eight months, until some few days ago when the Nigerian Medical Association officially called for their closure.''
He traced the development to ''non-payment of salaries and lack of needed drugs.''
The lawmaker also expressed concern that rather than enjoying the dividends of democracy, Kogi indigenes were subjected to pains.