Leaders have emerged, at the state level, for the splinter group of the All Progressives Congress (APC) in Kaduna State, known as APC Akida.
The group, however, said that it would soon name its leaders at all levels in the state.
According to
Dailytrust
, the state executive committee of the group has Mr Tom Maiyashi as convener, Alhaji Ibrahim Yaro, deputy convener and Hafsat M. Baba as secretary.
Addressing newsmen in Kaduna, yesterday, Maiyashi said the APC Akida will serve as a platform for key stakeholders and active members of the APC to work for the progress of the party in the state.
Those at the meeting included Senator Shehu Sani and Hakeem Baba-Ahmed.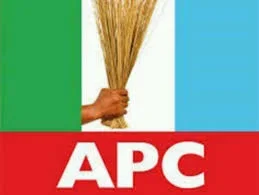 The convener said that the group came into being because the APC has been hijacked and incapacitated by the powers-that-be in the state.
"We believe in playing responsible and constructive roles because the government appears to have shut out basic involvement of citizens in governance," he said.
Although, he said that the APC Akida was neither a faction nor an alternative party structure.
Maiyashi said that the group was committed to seeing that the APC-led government in the state worked successfully for the people.
He urged Governor Nasir el-Rufa'i of Kaduna State to lead with a sense of commitment.