Simply identified as Major General Gabriel Kpamber, an officer with the Nigerian Army, has lost his life in a fatal auto accident at Uchi in Tarka Local Government Area of Benue State.
The late military officer was returning from a burial he attended in his Ushongo village when he met his untimely death.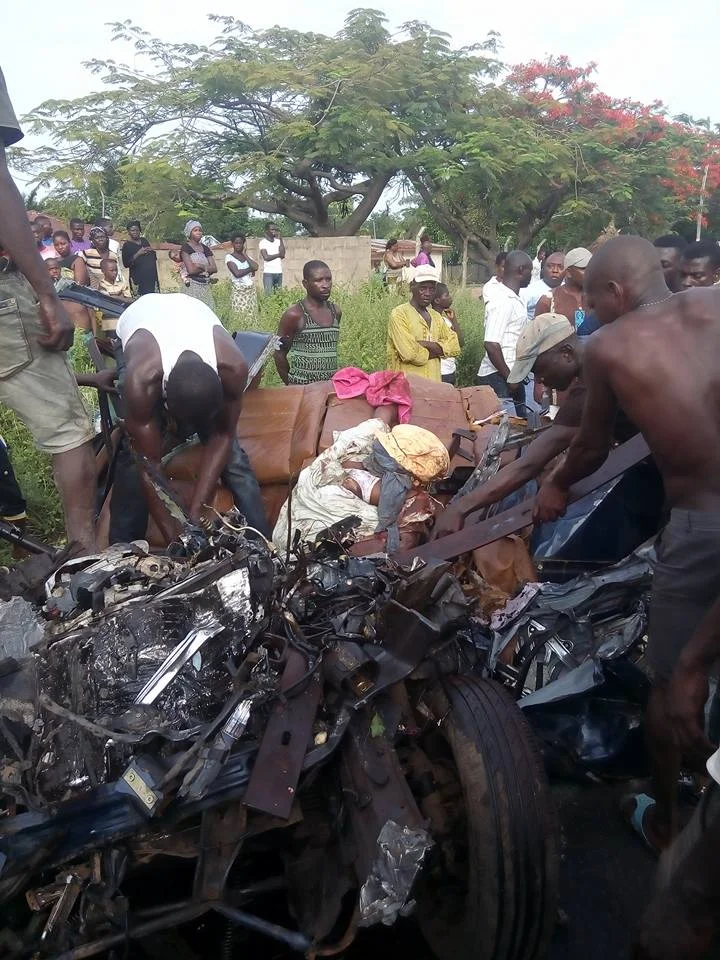 An eyewitness said the late Kpamber allegedly slept of while on the steering and ran
into an oncoming truck.
Source: DailyPost