The Code of Conduct Bureau (CCB) is set to verify claims by members of the National Assembly regarding their asset declarations.
A source privy to the development said that it is now the turn of the members of the National Assembly and judiciary for their assets to be verified as verification of assets of most of the ministers, heads of ministries, departments and agencies of government (MDAs), service chiefs and the inspector-general of police has been concluded..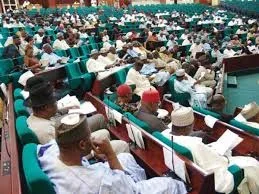 According to Leadership Newspaper, a top member of the House of Representatives is said to have been discovered to own a multi-million naira mansion in Abuja outside what he declared to the CCB. The discovery was made during the 2016 budget padding controversy.
There are also a number of other lawmakers who had made claims contrary to the CCB Act, a situation, according to sources, that make them uncomfortable as the acting EFCC chairman may have got information from the CCB for their investigation.
Source: Leadership