President Muhammadu Buhari's Minister of Agriculture, Audu Ogbeh has said that he does not believe in the devaluation of the Naira.
Speaking at the Town Hall Meeting and Policy Dialogue on Good Governance in Abuja on Tuesday, the minister said Nigeria has been heading for disaster since 1986 after the introduction of the Structural Adjustment Programme (SAP) by the Ibrahim Babangida administration.
The minister said he hopes the Naira doesn't hit N1,000 to $1 as the demand for Dollars is about $2.5 billion per week.
See video: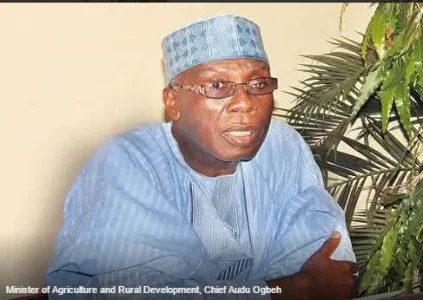 Video source: OAKTV