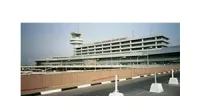 The Nigerian aviation industry is said to have contributed N119billion to the country's Gross Domestic Product (GDP) in 2013.
While N59 billion directly came from airlines, airports, ground services, N34 billion came indirectly from supply chain; N26 billion from employees consumption and supply chain, while N78 billion was earned from catalytic benefits through tourism, representing 0.4 per cent, according to Oxford Economic.
Meanwhile, Spain contributed $78.8 billion (5.2 per cent); United Kingdom $115billion (5 per cent); UAE $9.6Billion (3.5 per cent); Canada $42.2 billion (2.8 per cent), Germany $86.9 billion (2.6 per cent).
President, Sabre, West Africa, a United States aviation soft ware provider, Mr. Gabriel Olowo in his analysis christened, "The Travail of Nigerian Airlines", made available to New Telegraph, described the aviation sector in Nigeria as a grossly under-performing industry with indebtedness of about N190 billion.
Click here to read more
Source: #NewTelegraph