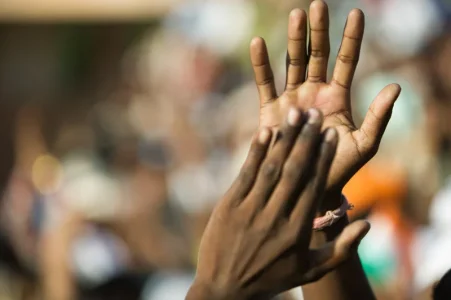 Today, we read that another case of
the Ebola virus has been reported in Nigeria,
and it is quite easy for our hearts to flutter in panic. Even the stats are scary, and there is already paranoia as people are afraid to accept indiscriminate handshakes.
#BBC, however, has a publication from an anonymous Ebola survivor. He beat the disease, and he tells us how it was for him. Perhaps we can draw encouragement from his story and learn a lesson or two.
How the disease begins:
He describes the beginning of the disease thus: "The symptoms started with headaches, diarrhoea, pains in my back and vomiting.
The first doctor I saw at a village health centre said it was malaria - it was only when I was brought to a special unit at the hospital in [the capital] Conakry that I was told I had the Ebola virus.
I felt really depressed - I had heard about Ebola so when the doctors told me, I was very scared."
Click here to read the whole story
Source: #BBC