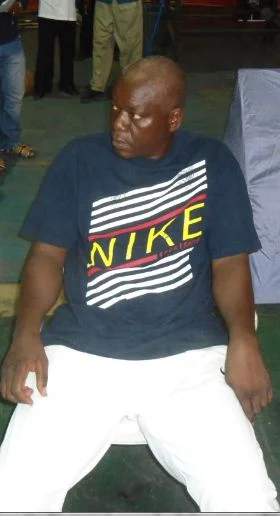 Former coach of Nigeria's Basketball men's team, Ayo Bakare has stepped down from his post as Technical Director of the Nigerian Basketball Federation(NBBF)
Bakare was a few months ago named as the Federation's Techincal Director,but cited personal commitments to step down.
"I have decided to withdraw from my role as the Technical Director of the Nigeria Basketball Federation. This is not a sudden decision; it was made after a lot of considerations, discussions and consultations between the federation and myself," Bakare said at a press conference in Lagos.
He however denied that he has got a rift with the hierarchy of the Basketball Federation,adding that it was a personal decision.
"My resignation is not a consequence of, or reaction to any event or incident. I have the highest personal and professional regard for Tijjani Umar (NBBF President) and his administration and fully support their programmes.
"I remain committed to the progress of Nigerian basketball and will continue to support and serve Nigerian basketball as sincerely as I have done this past 25 years."
Bakare in 2012 became the first coach to qualify Nigeria to its first ever Olympic tournament,after passing through the rigours of play-offs in Venezuela.