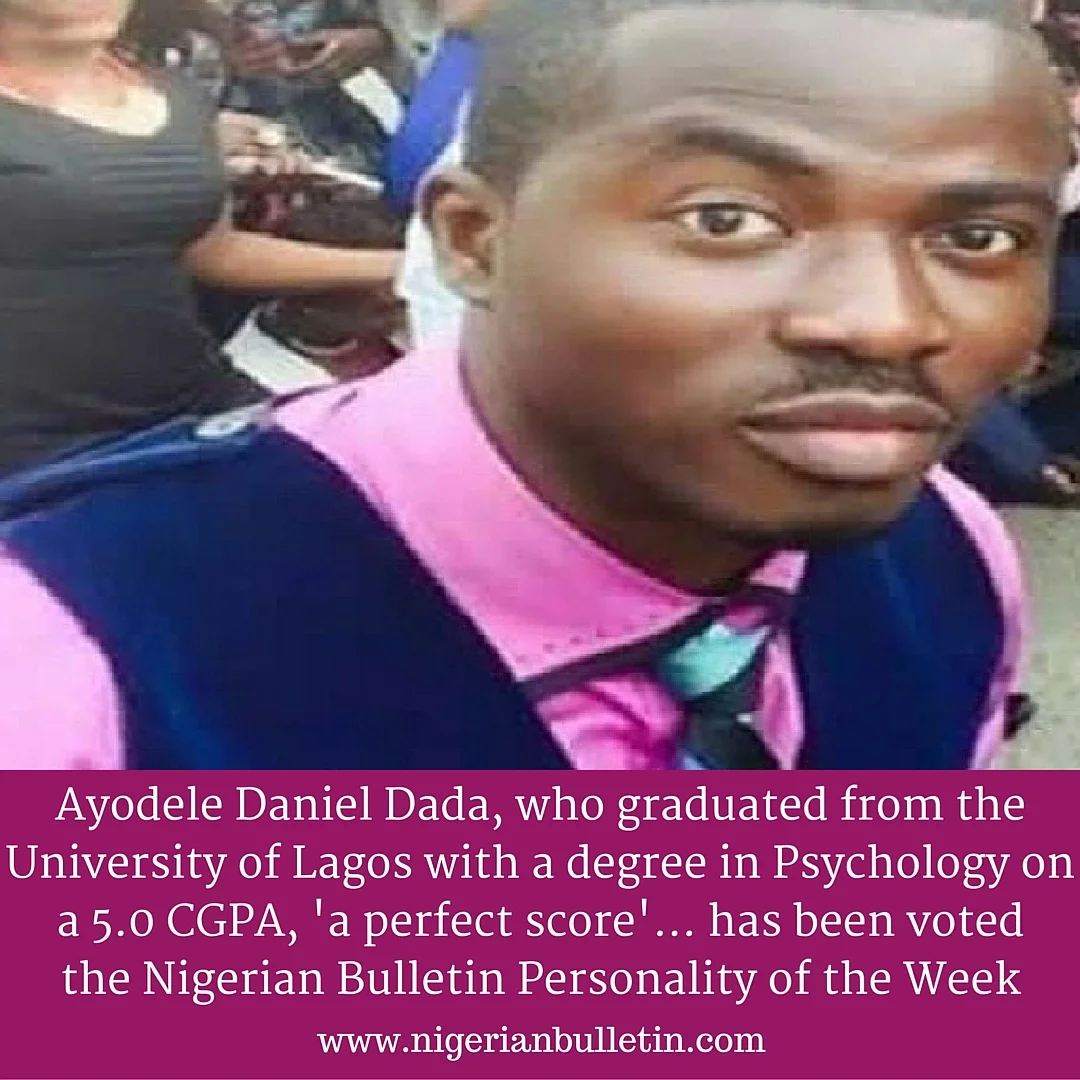 Ayodele Daniel Dada, who finished from the Department of Psychology UNILAG with a 5.0 CGPA, which means he had perfect scores and had been graded excellent in all the courses he took in school wins this week's edition of the Nigerian Bulletin Personality of the Week.
We are inspired by his story and we hope other students are too.
Congratulations to Mr Ayodele Dada. The sky is your starting point.
Thank you for everyone that voted. See you next week.