Nigeria Rugby National team captain and Cowrie Rugby Football Club player, Azeez Ladipo, has tipped his side to win the maiden edition of the president's cup in Lagos.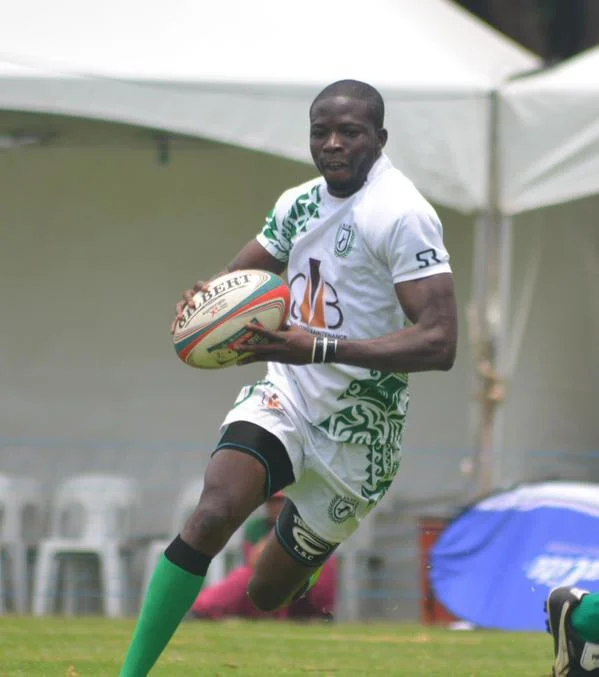 The Independence 7s defending champions won all three of their group games on Friday, beating , Merlins RFC, a United Kingdom based team before thrashing Gosar and Sabongeri RFC.
The Black Stallions captain also said that the Nigeria's Rugby team will do all that they can to qualify for the 2016 Olympics in Rio.
He gave kudos to the organisers of the president's cup, saying it further help to improve the game in Nigeria as well as make it more popular.
"It's quite challenging because the tournament keeps improving every year, and year in, year out all the participating teams want to beat us just because of our records in the independence 7s Rugby championship, which has been postponed due to some issues."
"But for us, we don't rely on our past records or glory as we work hard everyday and we privileged to play two international tournaments every year- we go to Cape Town 10s in January and Dubai in December. So, for us, it's hard work all the way and this kind of championships is good for the development of the game in Nigeria, and we are going to do our best to win the maiden edition of the President's Cup."
"Definitely, every tree has its root and for Rugby, we needed to start somewhere. The Dubai Rugby started some years back in the desert in the UAE and there were just a couple of friends playing then, but right now, it's the biiggest Rugby 7s in the world. We needed to start from somewhere, and I think these few championships are a good way to start, but what has to commensurate with this development is for us to get our young children playing- taking rugby down to primary schools, so by the time this tournament is growing, the kids will grow along with it, which will also encourage Rugby kids championship, already we have female Rugby section and this will help us attract the kind of spectatorship required for the game to really come alive in Nigeria."
"At the moment we aren't doing badly, the tournament started well. Though, we had a huge difficulty before it commenced, which made them to change the name of the competition from independence 7s to President's Cup but the most important thing is that we the players just want to play."
Azeez urge the Rugby federation in Nigeria to further strengthen their developmental program, adding that the best way to keep Rugby alive is to ensure that the kids in primary and secondary schools buy into the game, so that when the current players are tired, there are ready made players to take over from them.
"The NRFF are trying their best by inviting some of our foreign professionals to have a good blend with a bright chance. Some of these foreign based new while others are already a part of the team. I think it's good when you have a foreign coach to also have some foreign pros too because they will understand directly, just like what's happening in our basketball, they understand the tactics, so I say it's a good thing that we have a blend of both local and foreign based Rugby players for the national team, and everybody will fight for his place in the team. I think we'll just see how it goes because everybody stand a chance to make the team."
"Well, I'm not going to be sentimental but I tipping New Zealand for the title because they have taken the game to another level- they score when they want to, increase and slow the game down whenever they want to. Their forwards are masterclass, good passes, you know, they are just invincible at the moment, but I'm hoping South Africa can cause an upset like they did in 1995."