Former Military President, General Ibrahim Badamasi Babangida (Rtd), has called on traditional, religious and opinion leaders to think "Nigeria's unity first" and be mindful of their utterances by formulating a common ground of maintaining peace and unity of Nigeria
The Former Nigeria leader who stated this in a statement to mark the armed forces remembrance day, yesterday in Minna, said the celebration of the Armed forces Remembrance Day for the nation's fallen should put an end to armed conflicts, kidnappings and armed banditry.
General Babangida posited that it is paramount for all political leaders, elder statesmen, traditional rulers and the general society to galvanize the ruptured Nigerian nation adding that recent events across the country of general insecurity and economic sabotage it has become a source of concern to every well-meaning Nigerian.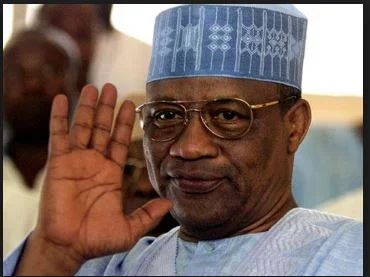 According to him, "In our collective and individual resolves to keep Nigeria's unity, irrespective of sectional, religious, cultural leanings, we have to take bold steps to tackle the great challenges of insecurity and distrust to commensurate the sacrifices made by our armed security personnel."
He stated that the 2017 Remembrance Day came at a time that the armed forces are gaining more ground in the fight against insurgency and conflicts-ridden areas of Nigeria.
He stressed further that "As we celebrate the Armed Forces Remembrance Day, to take a stock of our unique and sacrifices by our men and women of the armed forces especially the fallen heroes that paid a supreme sacrifice of maintaining peace not only in our country but beyond the shores of Nigeria, lets us commend the recent effort of our gallant military for breaking the nerve centre of Boko Haram terrorists."