As the spate of violent and brutal attacks by notorious cult group terrorising the Ikorodu area of Lagos state,
Badoo
continue, Rasheed Adedeji, the spokesman and Commander of the Aluta Forces at Ikorodu Ambassadors Group, the national coordinator of the Oodua Peoples Congress (OPC), Gani Adams has revealed how the dreaded secret cult group 'Badoo' recruit new members.
This was reportedly revealed last week after a meeting with police, OPC and other security operatives in Ikorodu area of the state.
Below is what the spokesman shared:
"HOW THE NOTORIOUS BADOO MEMBERS ARE RECRUITED: By Gani Adam, OPC National Coordinator.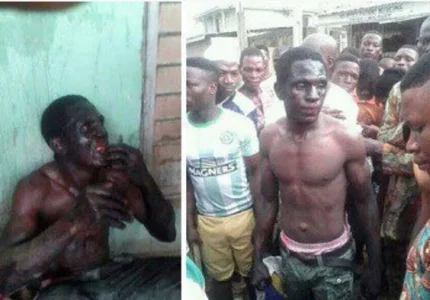 Please tell your unemployed children, sister, brother, friends and loved ones to BE VERY VERY AWARE of the latest trick by the dreaded Badoo Kingpins to recruit new members.

Otunba Gani Adam said in an interview this week that recruitment of new members are usually done by pasting VACANCIES FOR VARIOUS POSITIONS with LUCRATIVE AND ATTRACTIVE SALARIES for the public.
This vacancies are usually printed on papers and posted at strategic locations in the state, with INSTRUCTION TO CALL THE PHONE NUMBER ON IT.

Once you call the number, they will tell you to meet them at a particular location for the interview. Once you get there, you would be forced to be initiated into the cult with instruction to go out and kill. Uncooperative job seeker are usually killed on spot.

Please BEWARE OF ANY VACANCIES PASTED ON THE ROAD SIDE OR JOB AGENT."