Pastor Tunde Bakare on Sunday advised President Muhammadu Buhari to reshuffle his cabinet.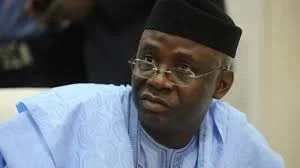 Bakare gave the advice during his state of the Nation Address. He said, "Mr. President must galvanise his team to get the job done; square pegs in round holes must be removed or put in appropriate places; the wicked who surround the righteous must be led away from the presence of the king. Those who cannot stand the heat must get out of the kitchen. It is time to demonstrate leadership, wise judgment and astute public policy that guarantees stable and prosperous nationhood upon a foundation of peace.
''It is time to build a well-ordered nation with strong institutions dispensing justice. It is time to arise with patriotic zeal to build a great nation such that, years from now, generations yet unborn will look back at their history, not with disdain, but with gratitude to God that our generation preceded theirs. May 2017 be the year we look into the future with the eyes of faith and take steps to accomplish all that we know is possible" he said.