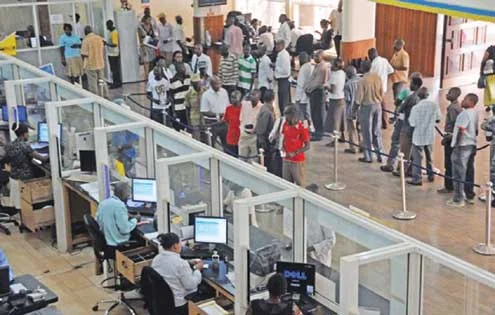 Nigerian banks may lose an estimated N2.37 billion in revenue if customers heed to the planned sit out protest on March 1, 2016.
The protest tagged, #NoBankingDay, is being mobilized by concerned advocacy groups to press home some demands arising from complaints from aggrieved millions of customers over alleged excessive bank charges.
#NoBankingDay is a passive nationwide customer action to be embarked on by aggrieved consumers to avoid all banking services on March 1 in protest against excessive bank charges.
Ms. Sola Salako, the founder of Consumer Advocacy Foundation of Nigeria (CAFON), said the action became necessary in view of the series of unsatisfactory services, unfair trade practices and exploitation, which many customers of banks have been subjected to, noting that the group alongside other consumer advocacy groups are now prepared to fight the battle on consumers' behalf.
She pointed out that the charges being imposed were becoming more frustrating to consumers since many of the banks were doing little to support SMEs.