Big Brother Naija is finally living up to the expectations of its adult viewers.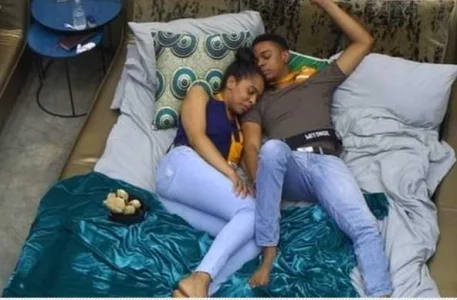 Last night, Miyonce was spotted in bed with Tboss, hugging and fondling her from behind. Their cozy position suggests that they probably had sex under the sheets.
The late night event has generated cheers on Social network and more Nigerians may be watching Big Brother Naija tonight.