The BringBackOurGirls, BBOG, has challenged President Muhammadu Buhari to personally visit Southern Kaduna and access the level of wanton killings allegedly perpetrated by Fulani herdsmen.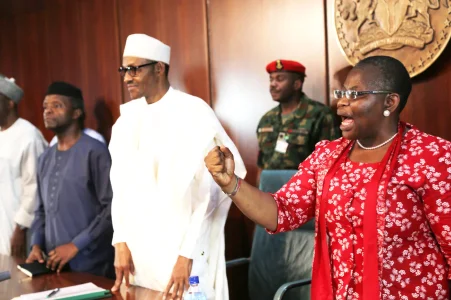 BBOG said the President's visit to the volatile area will help pave way for and ensure quick stability in the area.
The coalition group made the call in a statement during its procession to protest the lingering Southern Kaduna killings in Abuja.
Observing that the President had repeatedly promised to look into the crisis, the group said no traceable steps had being taken by the federal government.
It noted that the killings might become a replay of the insurgency in the North-East if it is not speedily addressed.
It said, "Sadly, President Muhammadu Buhari has repeatedly promised these would be looked into. However, no verifiable steps have been taken up to launch a government review of these many troubling reports in order to take appropriate preventive and punitive measures.
"The worst carnage is presently ongoing in Southern Kaduna and most of the killings are unreported. Killings are alleged by the indigenes and residents of communities in Southern Kaduna to be rampant still despite the recent mobilisation of military and police teams.
"We hereby demand, as a movement that does not wish to see a replay of the North-East destabilisation; that President Muhammadu Buhari should immediately visit Southern Kaduna to assess the situation for himself as the Commander-in-Chief of the Nigerian Armed Forces.
"Following the visit, we expect a quick stabilisation of the situation in Southern Kaduna to pave the way for peace and reconciliation, which should be led by the state government."