The 2015 edition of the annual Nigerian Rugby Football Federation Beach Rugby tournament will be staged at La Cabana Bar, Elegushi Beach on December 26 and 27.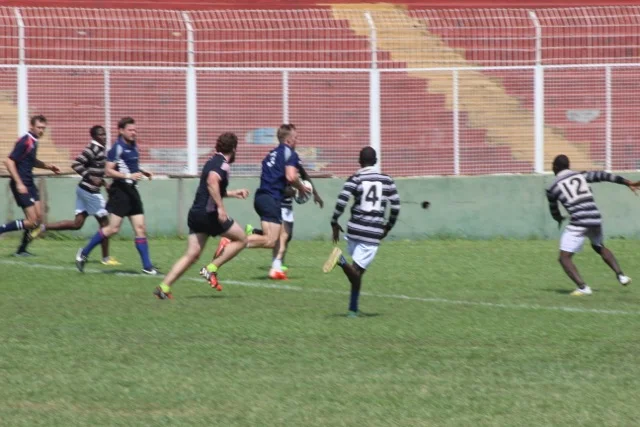 The 3rd edition of the annual event will have two categories, the children and the adults, meanwhile, the organiser of the event, Chief Executive Officer of Turbo Crest Sports; Ayoola Tubosun Johnson, said that the first day, 26th of December is for kids while the second day which is 27th is for adults"
Speaking further, Johnson said things are looking bright as some sponsors have shown interest in partnering with them following the successes recorded in the 1st and 2nd edition of the event which started in 2013.
Johnson, who doubles as Coach of Racing RFC thanked the Nigerian Rugby Football Federation under the leadership of Sir Edward Fom Pam for their support and the Vice President, Fasimoye Olatunji for being extremely philanthropic.
He acknowledged the support of Babaloke of La Cabana Bar in Elegushi who has gone out of his way to make his facilities available for the event.
He enjoined the general public to turn out in their hundreds for the 2015 edition which promises to be exciting, with the entire rugby fraternity getting excited and looking forward to the event, they are doing their best to improve every year in order to make the competition bigger and better.