Fellow Nigerians, let me confess my sadness over the unfortunate, illogical and irrational bickering and grandstanding going on all over our dear beloved country at the moment. At the outset of my epistle today, let me confess my exceptional love for this country named Nigeria. Say what you will, Nigeria was created great despite the amalgamation of birds of different feathers. It was not for fun that our country was made the biggest black nation on planet earth. We are better and stronger as a bigger country than as tiny fragments that some people want us to become in their pipe dreams. I disagree vehemently with anyone who insists that the only solution to our myriad of problems, and the only way out of our forests of a thousand daemons, is to break up this gigantic entity called Nigeria. I say without any equivocation that they are wrong, very wrong!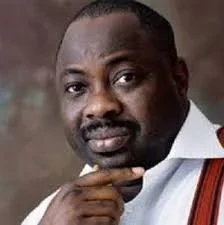 Our situation could be compared to the challenges of being in a marriage. There are moments you ask yourself what you're doing in the same house in which arguments break out daily. You wonder what the attraction was that made you to voluntarily agree to be led to Golgotha instead of an altar. But somehow with a little bit of tolerance, patience, love and God in your affairs, your union survives, year after year. You begin to see the things that bind you together than those things that wish to push you asunder. Any man who wishes to stay married must be blind to so many things. Any woman who wants to keep her marriage must be deaf to too many things.
It is the same with a country with a cacophonous assemblage of hundreds of highly volatile ethnic groups with sharp tongues and short tempers. Despite our sharp differences, we share a common greatness that actually comes from uncommon grace. Just imagine how many Nigerians are employed by Mike Adenuga, Aliko Dangote and Tony Elumelu. Adenuga's influence is particularly humongous through telecoms because it means he has reached and touched lives in almost every township or village in Nigeria. That is how it should be and that is how it is. Thousands of those directly employed and those empowered to sell recharge cards speak one language at the end of the day. That language is called money. The same goes for the many agents employed and self-employed who deal in the distribution of Dangote cement.
Opportunities that abound today would readily evaporate if, God forbid, we decide to fight another senseless war just because we feel uncomfortable living together like husband and wife. The task of breaking up Nigeria is not as simple as it seems and I'm sure that some, if not all, of the agitators are blinded by personal ambition that they can't see what evil this portends for us all. Some of those beating the drums of war were probably too young, or not yet born, when Nigeria went through the Biafra war. No matter the reasons for calling for war again, any Nigerian can aspire to become whatever he desires except those who depend solely and endlessly on government patronage and largesse. That to me is the crux of the matter. Those baying for blood are only doing so for their selfish reasons – personal aggrandisement and the allure of filthy lucre!
For me, the solution to our problems does not lie in the reports of the wasteful national conferences that we have had over the years. They have been just another avenue for draining our economy. If, we properly embrace our Constitution, implementing the Federalism that is enshrined in it, without seeking to make a mockery of the institutions therein, we shall have gone far in uniting our great country and not destroying it. The American, Canadian, Indian and Australian examples are models of what size can achieve despite major differences in tongue and even religion. The Soviet Union debacle typifies what can be lost if that size is dismantled!
True, we've faced cases of oppression in our land. Yes, some animals are more equal than the others. Sure, monkey dey work while baboons dey chop. It would be tantamount to escapism to break up our amazing country because of a few irritants. I try to see more good in Nigeria than the bad. As a mere mortal, I suffer occasional frustrations like everyone else. But it is not enough for me to write off our country completely. The only time my faith was seriously tested and badly shaken was after the annulment of the June 12, 1993 Presidential election. I watched incredulously as Nigeria floundered aimlessly. I could not believe how the same people who queued up and conducted themselves sensibly and reasonably used their own hands to kill and try to obliterate the sweet memory of our best election ever. The military goons and their civilian allies skilfully used ethnicity to make the revalidation of that election impossible. Since then, Nigeria has known no peace.
We've faced other challenges but the good news is we've survived against all odds. The reasons for the renewed agitations are not far-fetched. We've never been known to be competent crisis managers. Our present leaders believe too much in the use of brute force. I think this is what has been passed down from our military eras. I will give a few examples of how we walked ourselves like certified somnambulists into unnecessary and preventable fiascos. There would have been no Boko Haram if we had not killed their relatively anonymous, original leader in cold blood. There would have been no clear leader for the new Biafra if the virtually unknown Nnamdi Kanu had been allowed to return in peace to his foreign land. By detaining him indefinitely, government only succeeded in turning him into a super brand and a rallying force. I had pleaded at the beginning that he should be released but the obduracy of government prevailed. Today Kanu has become a superstar who must be respected by Igbo elites even if not obeyed to the chagrin of many people.
I do not know the reasons why some Shiite leaders are still being detained but I know what the outcome is likely to be. We are setting our country up again for fire. I will never support an indefinite detention of any soul, saint or sinner. If these guys have cases to answer, please arraign them before a proper court of Law. It is wrong and callous to detain fellow Nigerians without trial. I expect some people to call them terrorists and argue that this is the practice even in advanced nations. The conditions are different and the cold truth is that this is also inaccurate. I take exception to the continued detention of Sambo Dasuki without trial. He is not the only corrupt individual. And detaining him is not going to recover all the looted funds or end corruptive influence in government. Indeed, until he is found guilty and properly punished his detention sends the wrong signals because he remains an unconvicted felon who may even walk away whenever government eventually changes after its four or eight-year cycle! There must be another way forward no matter the complications that make it difficult to put him on trial. These are the situations that breed bitterness and dangerous avengers.
It should be noted that we lost a substantial chunk of our oil output because of our preference for a fight against the militants. Have we not gained more by embracing dialogue? Are we not pumping enough oil now instead of continuing haemorrhaging daily as we did by the stupendous volumes we lost in recent times?
It is not every war that must be fought because we never know which wars we can win. There is too much anger in the land and it is so unfortunate. The time we should spend on thinking through our challenges of nation building we are wasting on wars of attrition. I would have loved to let those in charge of the Judiciary do their jobs DESPITE their obvious imperfections. With time, they would improve and straighten themselves up. There is separation of powers in our Constitution. Any government that hopes and decide to control every institution and apparatus of power will definitely have its hands full. That is what has happened to the present Buhari/Osinbajo administration.
I am however, gratified and happy in the knowledge that our children are not easily susceptible to the foibles and weaknesses of their parents. They are cosmopolitan. They see no tribe or religion. They have a vision for a better, brighter and brilliant Nigeria emblazoned in glory and they realise that its size and population is one of its strength. In our country, we have a ready market for everything that we can produce. You should see the inventions and innovations being pursued by our youth. Not for them the old and useless rhetoric of tribalism, religion and so-called resource control. Indeed, our invaluable resources are in each individual element of our population and not just under the ground, in the various towns and cities of our disparate regions.
I suspect the APC government has now realised the futility of fighting on all fronts. The recent change of style is thus a welcome development. The unification exercise embarked upon by the Acting President will pay off ultimately, and this is already palpable. Tension will go down ultimately. Professor Yemi Osinbajo has demonstrated that a Nigerian leader should be able to visit any part of the country without any fear. Being a slave of security has never helped any leader. Nigerian leaders virtually abandoned the hapless people of the North East to the territorial control of Boko Haram leaders. If a Commander-in-Chief is afraid to travel and walk freely in any part of a country he leads, why should he expect his troops to risk their own lives?
The Acting President should be encouraged to speed up his activities. Nigerians from every part are happy and proud that his boss has given him this opportunity to reinvigorate and refresh their government and indeed President Muhammadu Buhari's government is bouncing back to glory from the brink of monumental disgrace. Only a smart father would understand when it is time to cede some responsibilities to his children. We have seen the efficacy of such truism in the Buhari/Osinbajo union. It is indeed a marriage made in heaven.
Those fanning the embers of disunity would have no cause to pursue their agenda if the Buhari/Osinbajo magic endures. May God bless Nigeria.
THANKS, SENATOR HADI SIRIKA
My dear Brother, let me start by wishing you Ramadan Kareem.
I wish to commend your recent efforts. You have shown that you are a responsive leader as I have noticed some changes at the Murtala Muhammed International Airport.
I was happy to see the dismantling of the ugly desks erected at check-in points in the airport. Walahi, that was one terrible way of advertising Nigeria to the world as a country living in antiquity. If truth must be told, it was more of collection points for, you know what!!! Thank you for enforcing the innovative and illuminating Executive Order from the Acting President. I must not fail to commend FAAN because I know how difficult it must have been to get the hordes of agencies to pack their stinking desks away and move to more unobtrusive locations that would in fact enhance the quality and professionalism of their work.
But, Sir, there is still so much to do. You should try to pay surprise visits to our airports, especially Lagos and Abuja. I noticed on my way out of Lagos, days ago, that officials of the displaced agencies were still milling around screening points and surreptitiously and stylishly harassing passengers. I'm sure they would soon find the courage to operate brazenly if there is no one to check their excesses.
We must also reduce the amount of time passengers spend at Immigration by collapsing the two desks to one. This can be achieved by ending the punishment of carrying passports to two separate agents. I'm not sure I've seen this style anywhere before. Security should never be in people's faces but should, in fact, be understated and underplayed. That is when it is most effective. There is nothing simpler than to receive airline manifests before or after a flight departs or lands as appropriate and screen exiting or incoming passengers that way, long before they approach immigration!
New elevators and escalators should be fixed urgently. Nigeria is not so poor that these things cannot be purchased and installed in the next one month. That airport requires the services of very well trained and exposed cleaners. The odour that oozes out of the Arrival Halls can wake up the dead. It is that bad. The present contractor should be made to wake up to its responsibilities or disengaged. The airport is too important to be handed over to those who think it is their home to be messed at their whims.
I pray God will help you to succeed where too many others had failed woefully.
Article by Ovation Publisher Dele Momodu