A Nigerian Senator and Common sense advocate, Ben Murray-Bruce, senator representing Bayelsa east senatorial district, has called for a reduction in the salaries of politicians.
The lawmaker lamented the plight of teachers, saying they deserve better pay, according to a meaage he posted on his Facebook time yesterday.
Bruce said Nigeria would be a better country if teachers were properly remunerated.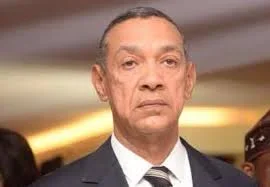 "Nigeria has some of the highest paid politicians and some of the lowest paid teachers. Flip this equation and Nigeria will develop," he wrote.
"On this World Teachers Day, I thank Nigeria's teachers and urge that salaries of politicians be reduced so that teachers' salary can be increased!
"Teachers are much more relevant to the progress of Nigeria than we politicians. A well paid teacher is a better teacher but is a well paid legislator a better legislator?"